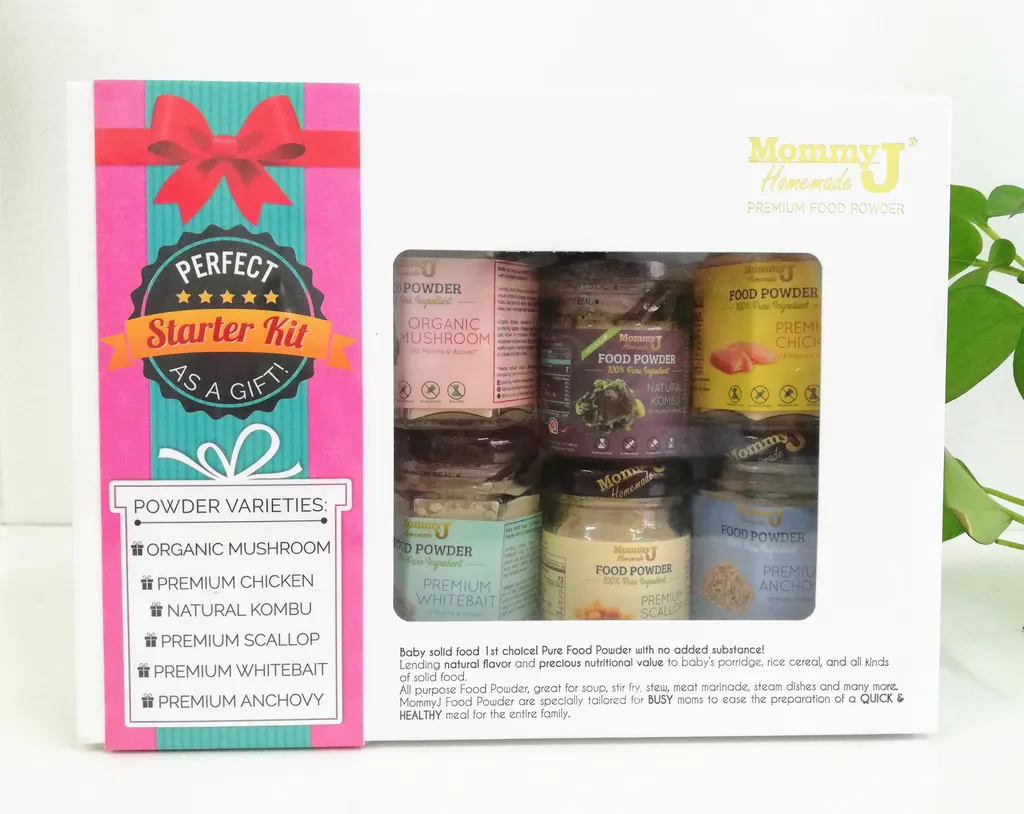 Starter Kit
Starter Kit
6 FOOD powder varieties in smaller size .
Travel Friendly !
Great to sample out different varieties !
Prefect as a Gift too !
食物粉配套
6小罐不同种类
容易搭配 , 宝宝喜爱的食物粉火爆组合 !
正是妈咪准备宝宝膳食好帮手 !
6小罐旅行带出门超方便 !
✈ 再也不必要打包整个厨房出门咯.
Powder Combination | Starter Kit 里有
*Note : We've different FOOD powder combination in Starter Kit varies among different retailer or online platform. The set we're having via Online Purchase as per picture above.
- Organic Mushroom Powder 20g | 有机香菇粉 20g
- Premium Scallop Powder 20g | 优质干贝粉 20g
- Natural Kombu Powder 20g | 天然昆布粉 20g
- Premium Chicken Powder 40g | 优质鸡粉 40g
- Premium Anchovy Powder 40g | 优质江鱼仔粉 40g
- Premium Whitebait Powder 40g | 优质银鱼粉 40g
---