Vacancy
1. Graphic Designer cum Multi-media (Full-Time | Intern)


Job Description:
To create, shoot and edit video & graphics contents and ensure all deadlines are met while producing the highest quality.





Responsible for production of sales and marketing materials, such as brochures, presentation slides, posters, bunting etc.





Responsible for production of graphics and videos for social media platforms including Facebook, Instagram, Tik Tok & Xiao Hong Shu and e-commerce marketplace including Shopee, Lazada & official website.





To develop fresh and innovative concepts, designs, and ideas for product packaging and marketing materials in line with the company branding and corporate image presentation.





To create and enhance the design and layout of the company website, including basic maintenance and website updates.





Able to voice out and communicate with the team during brainstorming and ideation sessions.





Work closely with requesters and be able to conceptualize the requirement to deliver the desired output.





Creative flair and a good sense of design/ layout with a keen eye for details and composition, with an understanding of aesthetic trends.





Assist other ad-hoc tasks.




Requirements:
Possess at least Bachelor's Degree/Diploma in Graphic Design / Art & Design / Multimedia Design or relevant fields for Fresh Graduates.





A minimum 2 years working Experience in graphic/multimedia design for Non Fresh Graduate and with/without above academy requirements.





Must have skills:

Video Editing, familiar in using DSLR and video camera

Ownership of Adobe Premiere Pro, Adobe Illustrator & Adobe Photoshop





Result oriented, able to multitask and a good team player. Possess Good interpersonal & communication skills.





Candidates from Baby Industry are an added advantage and encouraged to apply.





Have a great deal of responsibility early on and will be required to manage their time and duties themselves.





Required to speak fluent in English, Mandarin & Bahasa Melayu.




Benefits:
KWSP & SOCSO

Annual Leave

Medical Claim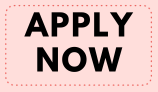 ----------------------------------------
2. Promoter cum Merchandise (Full-Time)
Job Description:
Display & Merchandising:

Display and merchandise goods at assigned locations.
Stock take and replenishment of merchandise.
Housekeeping of merchandise counters and displays.
In-Store Promotion:

Interact with customers at our dealer's store.
Showcase our baby food products through demonstrations and samples.
Assist customers in product selection and answer their questions.



Event Participation:

Participate in exhibitions and events to introduce our products.

Engage with attendees, provide information, and encourage product trials.

Willingness to work overtime during exhibitions as necessary.





Logistics and Support:

Self-arrange transportation to event/booth locations, ensuring punctuality and readiness.

Assist in the setup and dismantling of event displays as required.


Sales Support:

Collaborate with the sales team to meet targets.

Share customer feedback to improve sales strategies.


Customer Engagement:

Build rapport with customers to enhance brand loyalty.

Gather feedback and insights from customers.


Brand Representation:

Present our brand professionally and align with our values.

Maintain a positive image while interacting with customers.


Reporting:

Keep records of daily activities and customer interactions.

Provide reports on promotion effectiveness.


Ad Hoc Tasks:

Assist in various promotional tasks as directed.
Requirements:
Possess at least SPM or equivalent.

Possess own transport.

Willingness to travel outstation will be priotirize.

Demonstrate fluency in English, Malay, and Chinese in both written and spoken communication.

Prior experience in customer service, sales, or promotions is advantageous.

Candidates from Baby & Kids Industry are encouraged to apply.

Basic skills in Microsoft Office (Word & Excel) are essential.

Have a great deal of responsibility early on and will be required to manage their time and duties themselves.

Strong interpersonal and communication skills.
Benefits:
KWSP & SOCSO

Annual Leave

Medical Claim